Requesting signatures —that usually wait on an office desk for a long time — in an electronic format speeds up approval and review processes in laboratories implementing Good Laboratory Practice procedures. In the United States, electronic signatures are legally binding. You are no longer tied to paper to execute reviews and approvals. You can use electronic signatures to simplify a multistep process and save money.
If your lab needs to comply with FDA requirements, electronic signatures must always be executed and displayed in a specific format specified by the FDA. Electronic signatures that do not meet FDA requirements may be void and can raise red flags with the FDA inspectors.
The benefits
Increased speed in signature execution improves approval and review process in your organization and projects start to move faster.
Reduced tampering risk improves security and record trustworthiness.
Minimized error risk directly reduces costs associated with human errors.
Easy tracking and auditing by internal and external teams.
The risks
Committing forgery becomes easier by users who have access to each other's computers in an open office or lab environment -or anyone who can walk into a laboratory in an organization. LabLog has robust identity verification in place at the time of signature execution to prevent fraud and meet the specific regulations defined by 21 CFR Part 11.
Digital documents signed electronically may be tampered with after a signature has been executed. LabLog prevents this be locking all documents that are signed as approved and keeping an audit log of all modifying actions.
How to request signatures in LabLog
In the Methods or Tasks list page you can select an item and click on the request signature button to select users you need a signature from. You can decide who in your laboratory has access to the signature feature. Signatures are performed for two specific reasons -Approve or Review. Approved items are locked and cannot be modified. Reviewed items can be modified but they are controlled and all actions will be logged for auditing purposes.
The screenshot below shows the process of requesting signatures for your lab tasks and methods. All attached documents and files will also be included in the signature.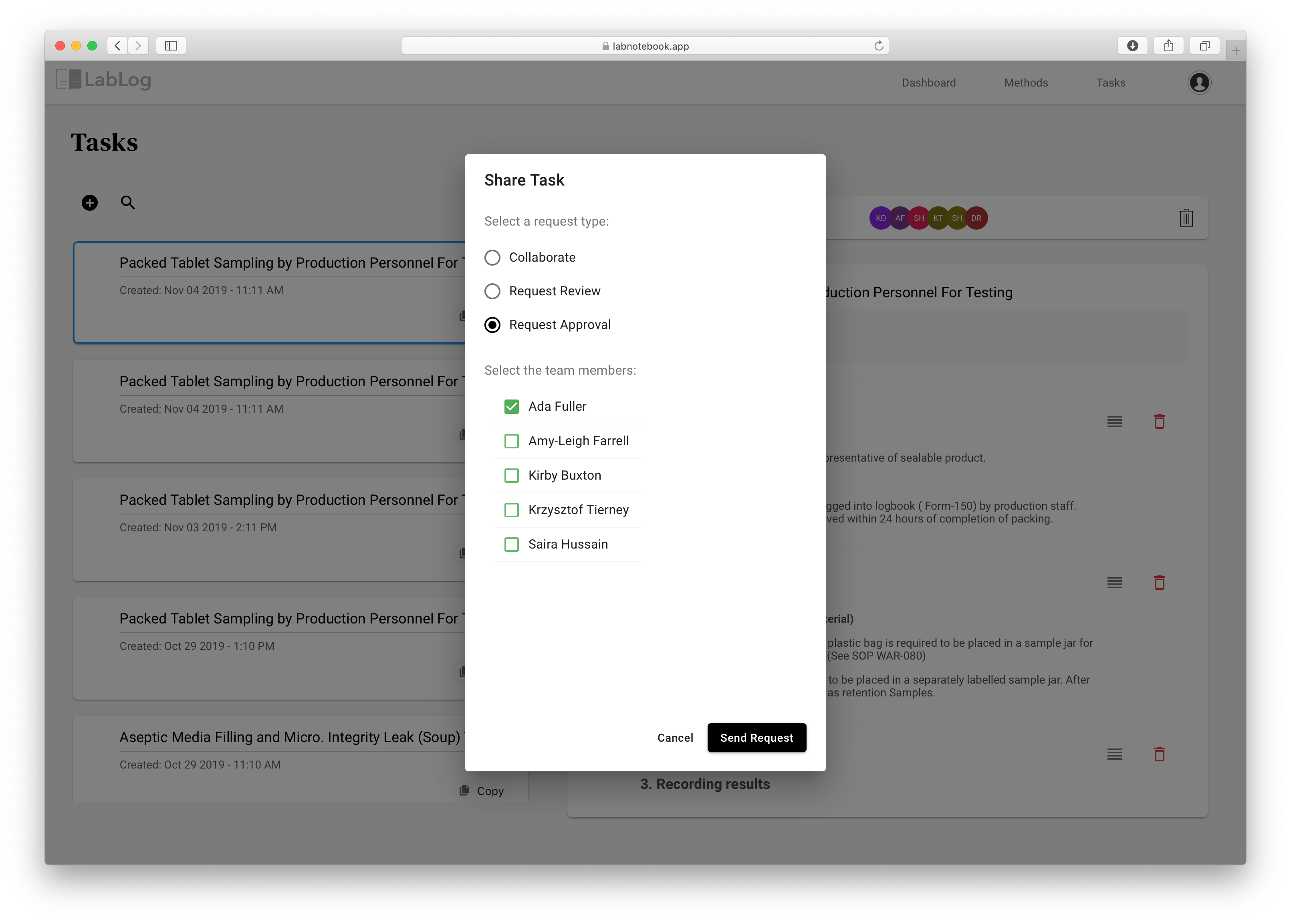 LabLog sends a notification to the signer to remind them about your request. The signer can log in and sign the document with a click of a button. Additional security measures are in place to make sure the signer identity is verified before a signature is executed on your documents. The screenshot below shows the process of signing a document in LabLog.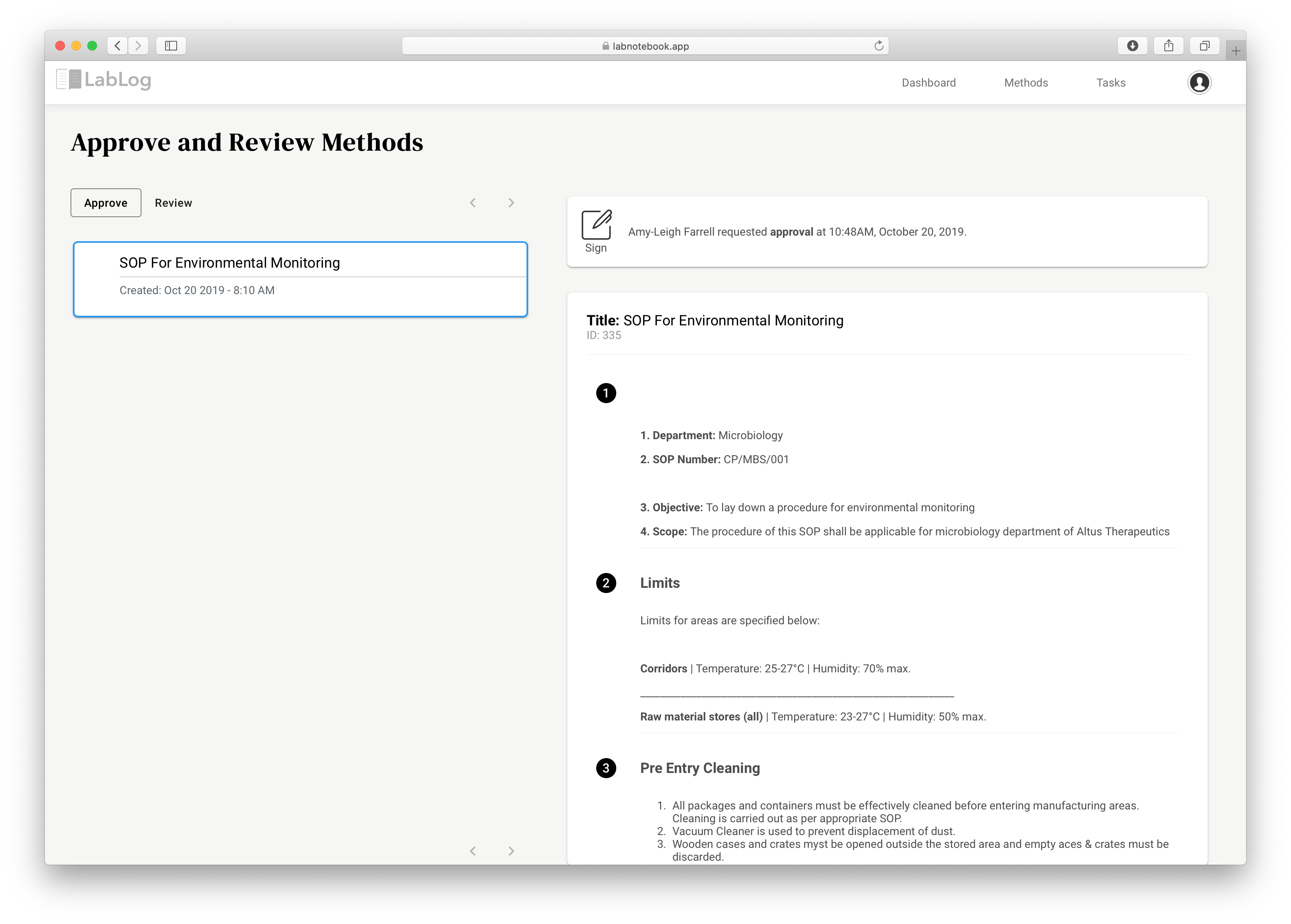 Takeaway
Digital documents simplify the process of requesting and executing signatures in laboratories. LabLog has multiple mechanisms in place to ensure trustworthiness and security. These features ensure that you never fail meeting FDA Part 11 requirements for electronic signatures.