Software applications are one of the best investments a laboratory can make. Whether you are starting your academic career or you manage a large team of scientists, there are many suitable apps for you. We've tested hundreds of apps for research scientists in academia and industry. Read on to learn about 10 of the best we've ever reviewed.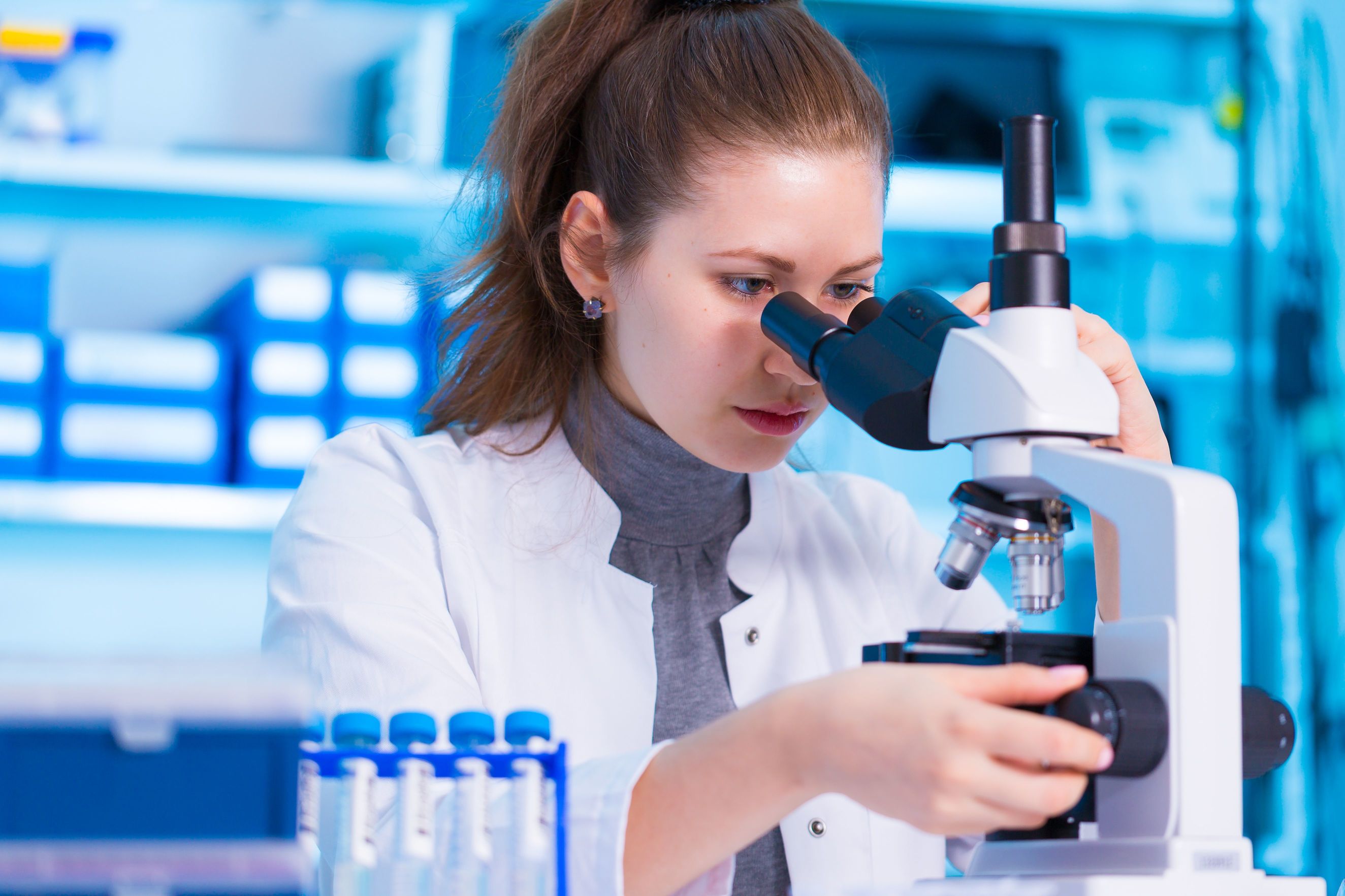 New and improved apps have entered the market in the past 4-5 years. Many research scientists can benefit from these new software applications to increase lab productivity, promote teamwork, and reduce waste in laboratories. By increasing lab productivity, a suitable app saves you real dollars. Unfortunately, the process of finding and trying competing apps to find the most suitable one can be time-consuming for laboratory scientists. After all, researchers spend around 90% of their time taking notes in their lab notebooks and performing experiments at the bench. The rest of their working time is spent on attending meetings, reviewing literature, etc. This leaves little time for trying new software that can ultimately give time back to you. For example, real-life trials have shown that electronic laboratory notebooks save you time and money compared to paper notebooks. However, transitioning from paper notebooks to electronic lab notebooks is a huge obstacle. Here, we list some of the most appropriate apps for research scientists. We've included some tips to let you get started fast. Keep in mind that the software tools listed here might not be the best in their respective classes, but they are the ones best suited for research scientists.
Not a single app, but rather a collection of free online productivity tools that are simple to use, reliable and can save you time and disk space. G Suite also simplifies collaboration with colleagues.
G Suite is a brand of cloud computing, productivity and collaboration tools, software and products developed by Google
Google Docs is a word processor, and Google Sheets is a spreadsheet. There's even a presentation app. They are easy to use and integrate well with their Microsoft and Apple counterparts. For example, you can export Google sheets files as Excel or CSV files.
If you use video conferences to catch up with colleagues or conduct remote interviews, Google Hangouts is a simple platform for video conversations. Eliminate the need to ask colleagues to download and install compatible software on their computer before each chat. Additional features include screen sharing, intelligent muting to prevent background noise, integration with Google Calendar to schedule video conferences, and custom status messages.
All you need to get started with G suit is a web browser, internet connection, and a Google account.
2- LabLog: Electronic Lab Notebook
Electronic laboratory notebooks (ELNs) are proven to be a smart investment. Their popularity is on the rise, as they offer many benefits and features designed specifically for research scientists. A good ELN system offers more than an electronic version of a paper laboratory notebook. It provides added value through the use of data and information analytics, the creation and maintenance of a knowledge repository, and improves efficiency in the laboratory.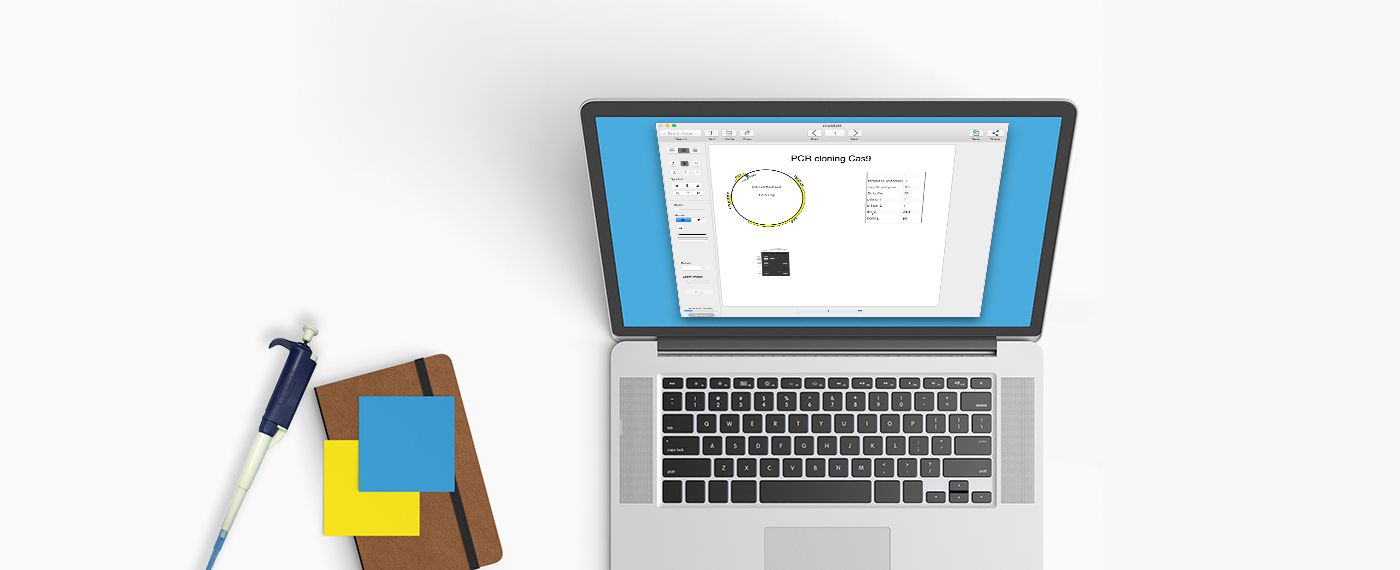 Unlike most electronic lab notebooks, LabLog is a native app that runs on a Mac or Windows machine independently of a web-browser. This provides higher speed, reliability, and control over your data. With LabLog, all your notes can also be backed up in the cloud for easy access and collaboration.
3- ClickMeeting Video Conferencing
ClickMeeting provides a highly customizable and feature-rich web conferencing service. It is best suited for teams that require interaction within a group. Its translation feature is useful for laboratories that interact with international collaborators and interviewees.
4- IDrive
iDrive is a complete online backup storage service. It has backup clients for nearly every PC and device, including Windows Phone. iDrive provides additional storage for syncing all your devices and PCs, allows sharing of files with anyone, and has the ability to back up to a local disk drive.
5- Twitter and Medium
Social media platforms like Twitter and Medium have become increasingly popular with research scientists. More laboratories are opening Twitter accounts to engage with colleagues, and tweet publication updates and analysis. Peer-reviewed scientific journals are also taking advantage of these platforms for dissemination and engagement. Here are some of our favorite accounts that we follow:
Twitter: , , ,
Medium: @elife, @PopSci, https://nuscimag.com
If you're interested in starting a personal or lab blog, we recommend using Medium.
Our twitter account is: @aiderbotics
6- Wunderlist
Wunderlist is a cloud-based task management application. It allows users to manage their tasks from a smartphone, tablet, computer and smartwatch.
7- NEBTools
NEB offers several helpful interactive tools for your research and experimental design. In addition, Double Digest Finder and Enzyme Finder are featured on NEBTools, our free app for iPhone® and Android™. You can browse NEB's tools and resources below by resource type, product category or application.
8- Office Lens
Office Lens trims, enhances, and makes pictures of whiteboards and docs readable. You can use Office Lens to convert images to PDF, Word and PowerPoint files, and you can even save images to OneNote or OneDrive. Office Lens is like having a scanner in your pocket. Like magic, it will digitize notes from whiteboards or blackboards. Always find important documents or business cards. Sketch your ideas and snap a picture for later. Don't lose receipts or stray sticky notes again!
9- Dropbox
Dropbox is a file hosting service operated by American company Dropbox, Inc., headquartered in San Francisco, California, that offers cloud storage, file synchronization, personal cloud, and client software.
Dropbox is an excellent app for basic file storage and document sharing needs. Combine it with an ELN (see 2), and you will have a first-class backup and collaboration system in your laboratory.
10- GeneIndexHD
GeneIndex quickly provides information about genes from various sources. It also includes a RSS reader for journal feeds as well as a PubMed viewer. GeneIndex provides a convenient and portable way to lookup gene symbols while at a seminar, conference, or lab meeting. Genes are linked to common life science websites such as NCBI, COSMIC, KEGG, PubMed, BioGPS, UCSC genome browser, Pathway Commons, Genatlas, Wikipedia, HUGO, cBio, and OMIM. GeneRIF gene interactions can also be queried.
If you enjoyed reading this, please share it!