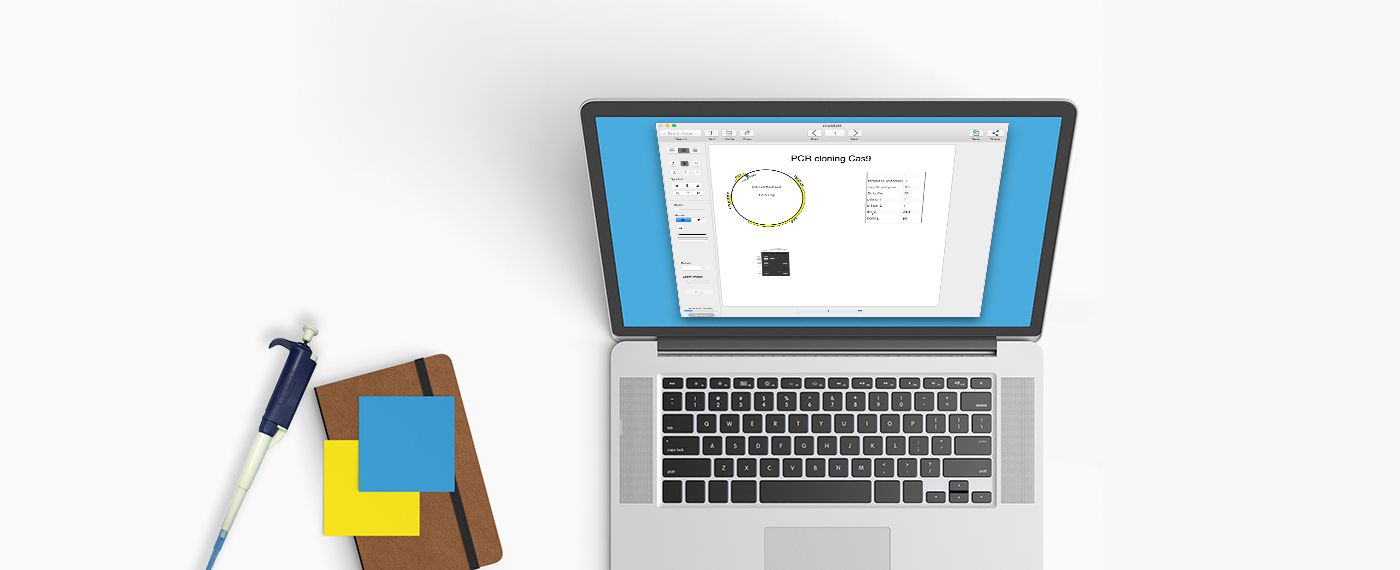 How to properly set up a lab notebook
As biotech, pharmaceutical and academic industries have become aware of the many benefits of Electronic Lab Notebook systems (ELN), the demand for ELN has grown substantially. Fortunately, the number of available ELN apps on the market has also increased to more than 60. Unlike the general-purpose word processing and note-taking apps (e.g., MS Word, Evernote), each ELN app has a unique set of features that meet specific demands. Two broad criteria that can define the suitability of a particular ELN system are the field of research and the working environment. For example, a scientist working in a chemistry lab and another working in a cell biology lab each may find entirely different ELNs suitable for their research. Also, teams working in a research environment have a different set of requirements from those working in Quality Assurance/Quality Control (QA/QC). Click here to learn more about how elucidaid supports R&D and QA/QC environments.
Other criteria that may define the suitability of an ELN can include:
Lab budget (free vs. paid software)
Compliance with regulations and standards
The need to backup on the cloud (unlimited storage on the cloud)
The need to share notes and files
The requirement for 24/7 support provided by a local team
The need for both offline and online access to your records.
The availability of a vast variety of ELNs on the market makes it more likely for researchers to find a suitable solution. However, due to time constraints, it's hard to assess every single solution before settling on one. For reasons mentioned in an earlier blog post, it is essential that you choose the right software from the outset of the transition from paper notebooks. For this purpose, we have devised a system that hopefully will be adopted by other providers of ELN software. The solution, we believe, is a short quiz that attempts to understand your needs and scores the fitness of an ELN app for your specific requirements. Since each laboratory has its unique needs, we don't believe a single app can fit all.
You can take our short quiz to get instant feedback on whether elucidaid is suitable for your research here: https://www.labnotebookapp.com
As mentioned above, using a quiz system may facilitate your decision-making when you are considering options to switch to a digital notebook for your research.
How to set up your digital notebook
We cannot emphasize enough the importance of choosing the right ELN from the outset. This is because each digital notebook will have its characteristics and flexibility concerning layout and setup. For example, the simple user interface of elucidaid mimics the design of a word-processing software so that it is familiar to the user and does not require any training to get started immediately. Whatever your final choice of ELN, we recommend following the steps below to set yourself up for success when transitioning from paper notebooks:
Think long-term:

Unlike paper notebooks, electronic notebooks can last as long as your research career. They also can follow you everywhere you go, because they will be on the cloud, allowing you to sync notes whenever you get a new computer or mobile device. So when setting up your notes in the first few weeks of transitioning from paper, it is a good idea to have an idea of how your notebook can be a return on investment not only in a few months but also in many years to come.
Ask about the provider's plans: Here is a secret about ELN vendors: They are, or at least should be, looking for innovative ways to get more researchers to transition from paper and stick to digital notebooks. Drop an email to the provider and ask them about their plans, are they going to use the latest technological advances to make laboratory note-taking as painless as possible.
Be creative: A great benefit of an ELN is that, although it may appear more rigid than paper at first, it is extremely flexible and forgiving regarding layout and organization. This is because, unlike paper notebooks, ELNs utilize robust keyword extraction and search functions. So it is almost always guaranteed that you can find your notes, no matter how old they become. This allows you to experiment with and adopt certain note-taking strategies. For example, you may prefer chronologically ordered notes or order notes based on projects or sub-projects.

Value sharing and collaboration:

Do you want to increase your chances of success in research substantially? A good ELN app makes sharing and collaboration seamless. This is a huge benefit over traditional paper notebooks. Imagine you have moved on to a new lab, and a new postdoc in your former lab is following up on a side project that you were working on. The ability to share your valuable notes and collaborate will sure get your name on more papers. Not only that, an ELN that fosters sharing and collaboration is directly promoting better organized and more clear notes that can be passed between many generations of scientists and, perhaps, finally leading to a significant discovery. It is nice to know that the origins of each note that resulted in that major discovery can be traced to its original author (you!).
Conclusion
Choose the right ELN, be creative, have fun, and let the ELN do all the heavy lifting for you. You can always rearrange electronic notes, and use the search function to find anything you need with just one click.
Don't forget, to save time in choosing the right ELN, take our short quiz to get instant feedback on whether elucidaid is suitable for your research here: https://www.labnotebookapp.com