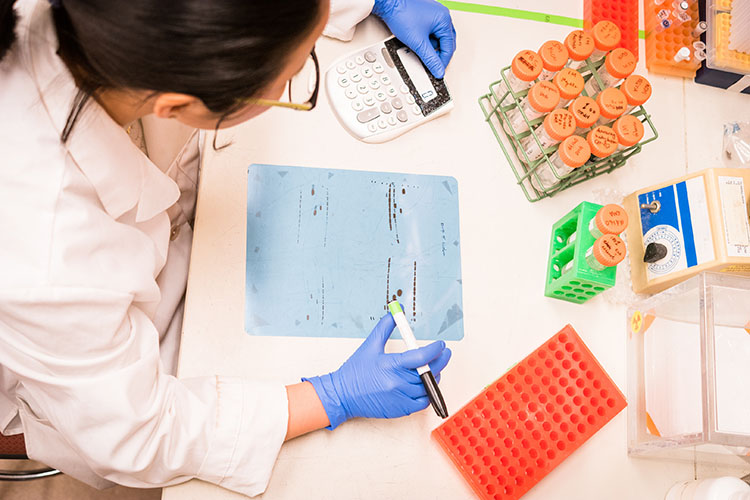 Good Record Keeping is Critical in Scientific Research because it facilitates data analysis, writing publications, drafting presentations/posters, collaboration, and a data replication. Most research institutes, universities, and corporations require accurate record keeping to meet current policies and standards for the conduct of good science. Also, laboratory records are vital for intellectual property claims. Finally, your records can aid you with defense against false allegations of research misconduct.
Data: Factual information (as measurements or statistics) used as a basis for reasoning, discussion, or calculation." (The Merriam-Webster Dictionary)
It is important to remember that a lab notebook is a record of both physical and mental activities. Whether you record your notes on paper or a computer, these documents need to meet the following criteria:
legible
clear
timely
thorough
complete
secure
backed-up
well-organized
If you are maintaining your notes on paper, you will need to perform a few extra steps to comply with the above criteria. However, an electronic lab notebook can automate some of these tedious steps for you to save time and increase lab productivity.
Laboratory notes ideally include the following details:
Experimental procedures and the appropriate protocols
The date and possibly times for each step of the experiment
The objectives and rationale behind the performed experiments
The precise steps required to reproduce the experimental data
Which project does this experiment belong to?
A brief discussion and interpretation of the obtained data (negative and positive)
What are the next planned steps?
If you want to learn more about laboratory note taking please refer to the following documents released by the National Institutes of Health Office of Intramural Studies:
If you are curious about the benefits of an electronic lab notebook, checkout elucidaid for free.