Moving important lab notes —that typically get buried in a pile of papers —to your LabLog Electronic Lab Notebook improves productivity. You'll boost transparency, you'll be better connected, and your colleagues can find what they need at their fingertips.
The benefits
To make it easier for your team to collaborate, we offer three options for sharing information.
Option 1. Collaborate on tasks
When you start working on an experiment or a task in your lab you can share that task with your team. Your colleagues will be able to enter data and observations in the tasks that you share with them. Collaboration is the easiest way to share tasks and their associated data and files. Any team member can be added as a collaborator to your tasks.
The collaboration module makes it easy for project managers to hand over lab notes from a previous lab member to the new members.
When viewing a task in LabLog, you can see who you are collaborating with using the icons on the top menu. See screenshot below for an example. The initials of your colleagues give you quick indication of who your are collaborating with on a particular task.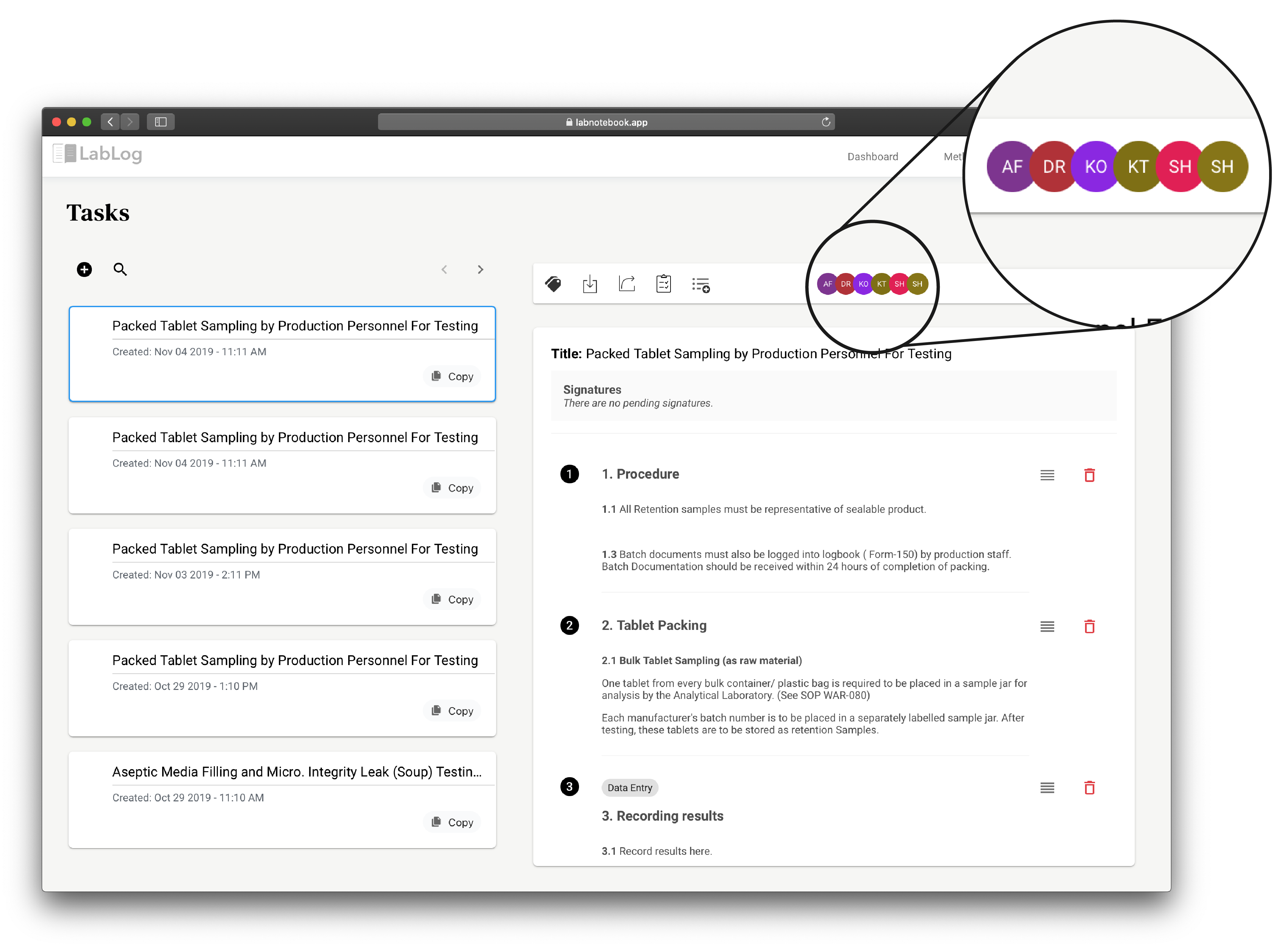 To see the list of collaborators for your task or to select additional collaborators, you can click on the share button to view your colleagues. See screenshot below for an example.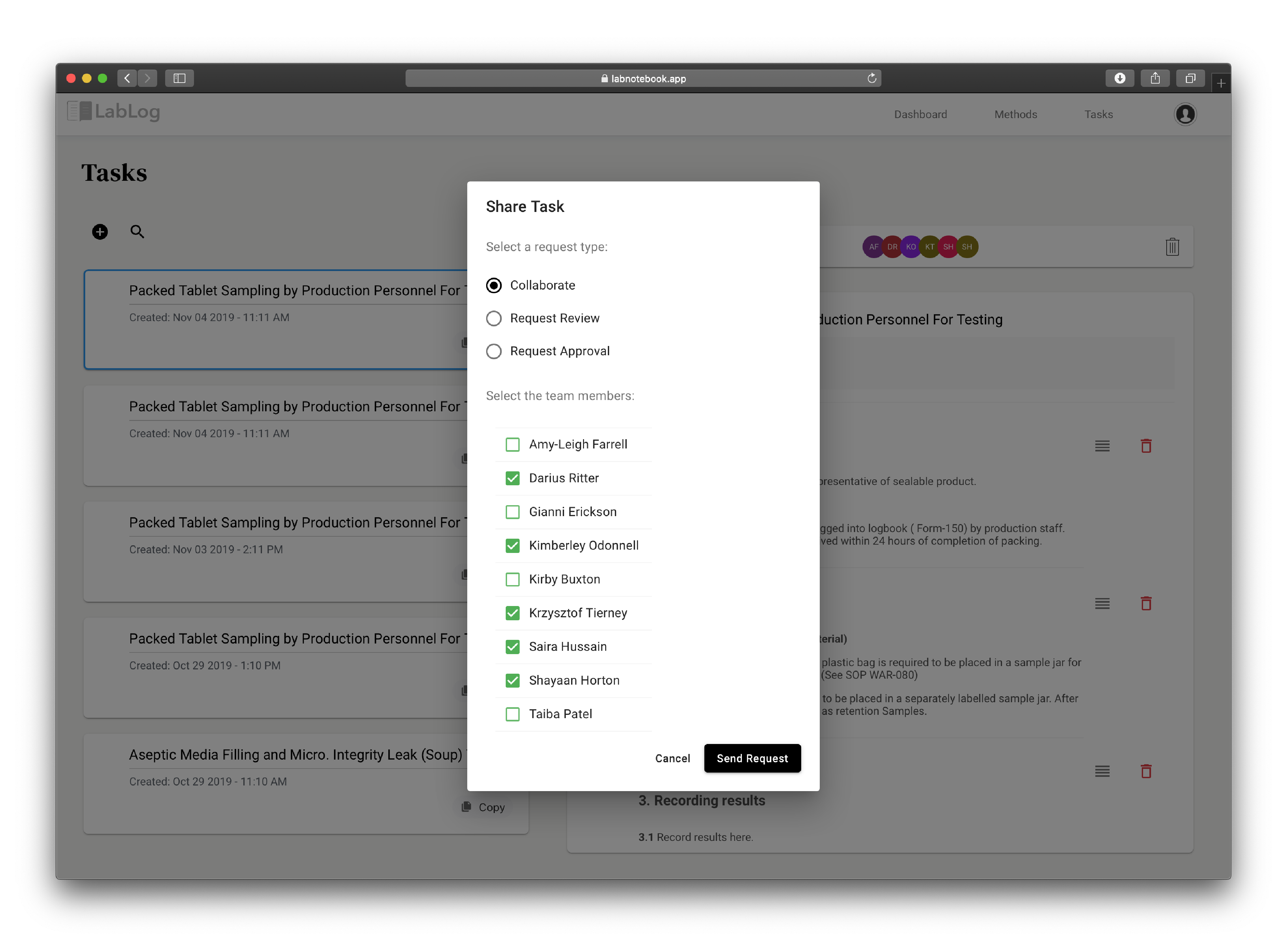 Option 2. Request Review
If you want to track work sharing activity or formally request a review of your work by a colleague, you can request a colleague to review your work. Unlike collaboration, not everyone in your team may have permission to review your work. Your team can decide who the reviewers are. A reviewer can modify and comment on your shared document. After the review process is finished the reviewer can sign your work to indicate that it has been reviewed. The signatures remain on the documents as a record of review. If you work in a GLP/GMP environment, this feature helps you stay compliant with various regulations.
Option 3. Request Approval
Like the review process, approvals allow you to share documents with specific colleagues who have permission to approve team documents. Approved documents cannot be modified. This allows you to keep a permanent record of a document state in its original form.
Work together on documents
Tasks and methods make it easy to collaborate in your lab. All information you enter in a method or task is shared in real-time with your collaborators. You can add files and photos from your phone or computer. Search your documents based on their sharing activity, tags or signature status.